Bill's Landscaping is located in Bartlett, Illinois, and serves surrounding Chicago western suburbs, from Hoffman Estates to St. Charles and beyond.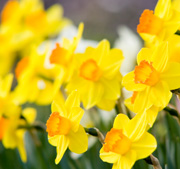 Bill's Landscaping is a total landscape solution. With an experienced landscape designer on staff and a lawn care crew with the capacity to serve most Chicagoland communities in a 30 mile radius of Bartlett, Bill's Landscaping is the preferred landscaping service of the western suburbs. We offer affordable pricing, custom designs and excellent customer service.
Lawn Maintenance
Seasonal Lawn Care
Landscape Installation
Custom Landscape Designs
Full Service Landscape Maintenance
Contact Bill's Landscaping
Call 630.497.0769 or 847.289.8245 to schedule service with Bill's Landscaping. Request a lawn care or landscape design estimate online!.
Serving Chicago's West Suburbs including Bartlett, Hoffman Estates, Streamwood, Schaumburg, Hanover Park, Bloomingdale, West Chicago, St. Charles, Roselle, Medina, & Naperville, IL. -
Yahoo! Local Listing